Home Remodeling Contractors Miami
prestige home remodeling in miami
At Era Design Construction, we present a trusted team of design artists who can transform your vision into a beautiful and valuable reality. From professional renovations and classic remodels to a quick property sale and new build, we bring expertise and design craftsmanship to every project undertaking. With years of experience in designing, planning, and building new homes and remodeling spaces, we have witnessed the lack of attention to detail and the loss of the artistry that has represented many classic and historical buildings. Our purpose is to bring luxury design and exceptional artistry to every property enhancement in Miami and beyond. 
The decision to remodel your home can turn into a rewarding investment, but you need the right design team on your side. Our remodeling company in Miami is the residential remodeling professional you need. We specialize in renovation services, including bathroom and kitchen remodeling, new flooring installation, interior and exterior renovation, and new home builds.
Your property is your home, your peace, and your sanctuary. It is a place where you can unwind, feel secure and comfortable. Let the best remodeling company Miami, Era design construction create a home for you that is all this and more. We pay attention to the finest details for a stunning finish when we manage a new home remodel. Our designers also focus on the practical elements of design that ensure your space is livable and functional. Start your home remodeling Miami project with the sheer luxuriousness and value only we can provide.
Get the right Tile Installer for the job by our home remodeling contractors miami
Our Miami kitchen remodeling contractors provide artistic design solutions and installation of fittings, fixtures, and more for your new space. As the kitchen remains the heart of the home, we combine a contemporary design aesthetic with functionality to ensure your new kitchen looks beautiful while easy to maintain.
Bathrooms require high-grade and moisture resistant materials to last a lifetime. Our remodeling company Miami performs fully custom bathroom remodels to transform your bathroom into a gorgeous sanctuary. Our customized vanity design, along with our knowledge of beautiful bathrooms, will instantly transform your home.
As designers in residential remodels, we perform both interior and exterior remodeling services. Every project is fully customized to complement your design preferences and your budget. From the aesthetics of a striking exterior to quality and comfort throughout your interior, we introduce expert home remodeling contractors in Miami to bring your dreams to life.
"Blending art and concrete to become a masterpiece in your place" - Elek Roland
As your leaders in a premium standard of home remodeling Miami, we provide both practicality and beauty for the enhancement of your home. We present a wide range of flooring solutions to complement the design aesthetic of your kitchen or bathroom remodel, including beautiful tiles, wood, and laminate floors.
Along with the beautiful aesthetic of a job done right, we provide the following services:
Miami home remodeling
Tile installation
Home design and planning
Era Design Construction remains your trusted home design and remodeling contractors in Miami. We believe that it is our duty as a Miami renovation company to achieve the bathroom, the kitchen, and living spaces that you have always dreamed of.
Our professional team of construction experts and talented designers bring a real sense of artistry to every design project. Era Design Construction remodels, and enhancement experts advise on the value we can provide through practical yet luxurious living. We hope to reflect on your personality and character in every remodel and renovation we undertake. By transforming your home into an oasis, we bring fine living into your residence.
Era Design Construction is your go-to experts; whether to install new tiles or redesign a kitchen/bathroom, we are here to provide the timely, professional, and aesthetic service standard you deserve. With years of industry experience in home remodeling in Miami, we believe that your input is most valuable when creating your dream home. Era Design Construction is all about customization. We are considered Miami's masters in premium renovations, remodels, and property enhancements from tailored cabinetry and vanities to distinct styles of flooring and new builds. Our expertise, combined with our creative edge and artistic approach, has contributed to outstanding remodels and renovations. Consult with our professional design team, and we will introduce remodel solutions to improve your property value and aesthetics.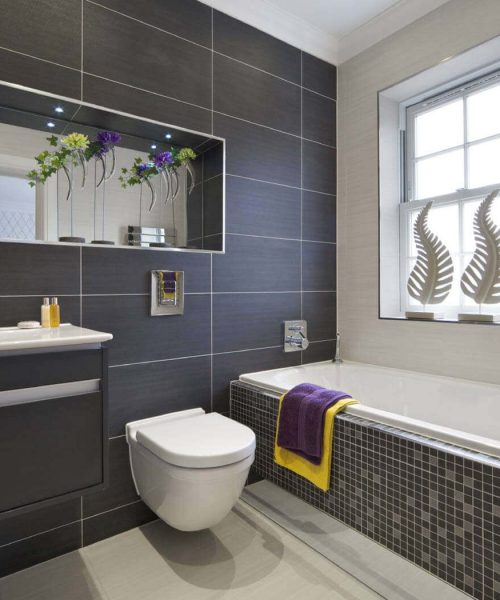 our home remodeling contractors miami are one phone call away!